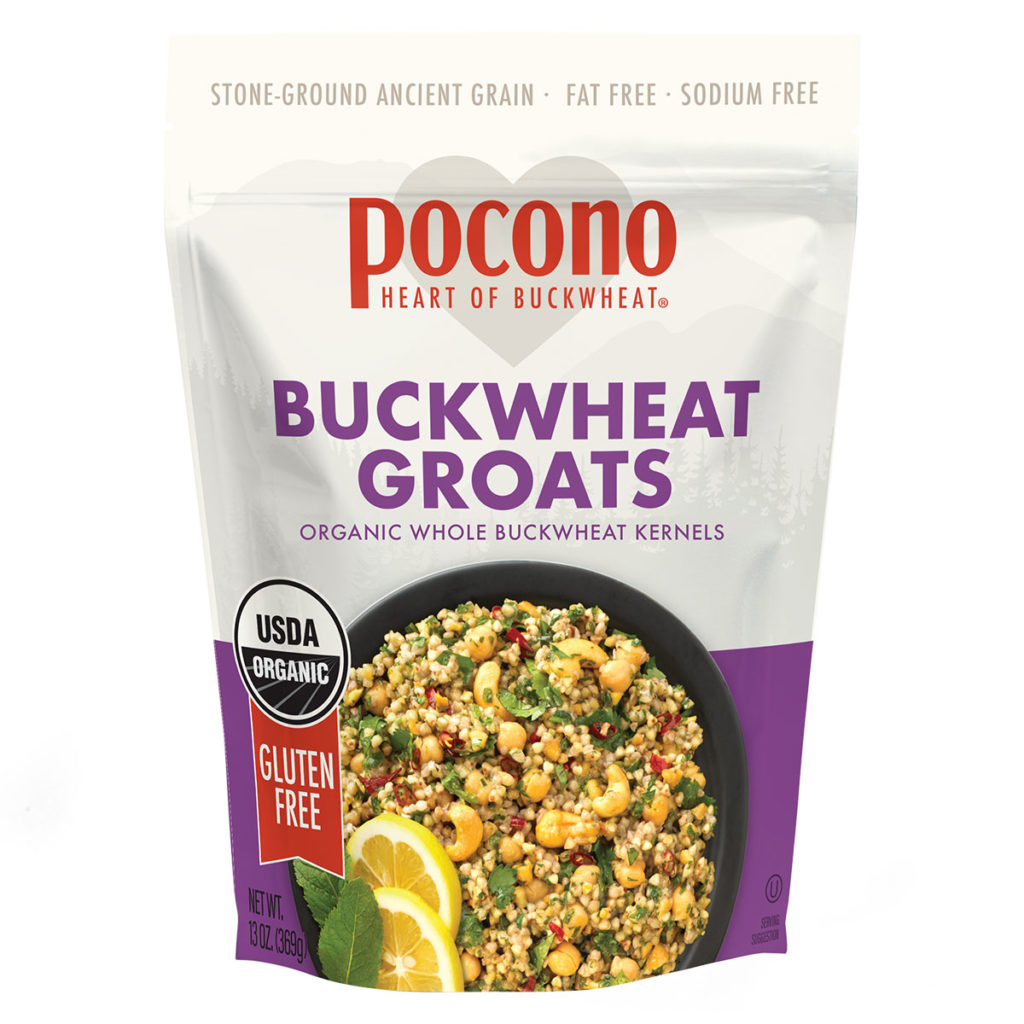 Pocono Whole Buckwheat Groats
A groat is what remains after the outer black hull is removed. USDA Certified Organic Pocono Whole Buckwheat Groats are made with 100% stone-ground organic buckwheat.
With a mild, earthy flavor, whole buckwheat groats are gluten-free, packed with protein and are an excellent nutritional substitute for traditional rice, quinoa or pasta dishes.
About this item
• USDA Certified Organic
• Buckwheat sourced exclusively from North America
• Batch tested and verified gluten-free
• No preservatives
• No artificial ingredients
• Naturally non-GMO
• Deemed Climate Pledge Friendly and Compact by Design (Amazon)
• Milled in a certified food safe facility that does not process tree nuts, eggs, peanuts, tree-nuts, or dairy
• New resealable pouches keep product fresher even longer!
Ingredients
Organic Buckwheat.
Buckwheat is not ready-to-eat & must be thoroughly cooked before enjoying.
Nutritional Information
Available Sizes
13 oz. pouch
$5.10
6-pack case
$27.70