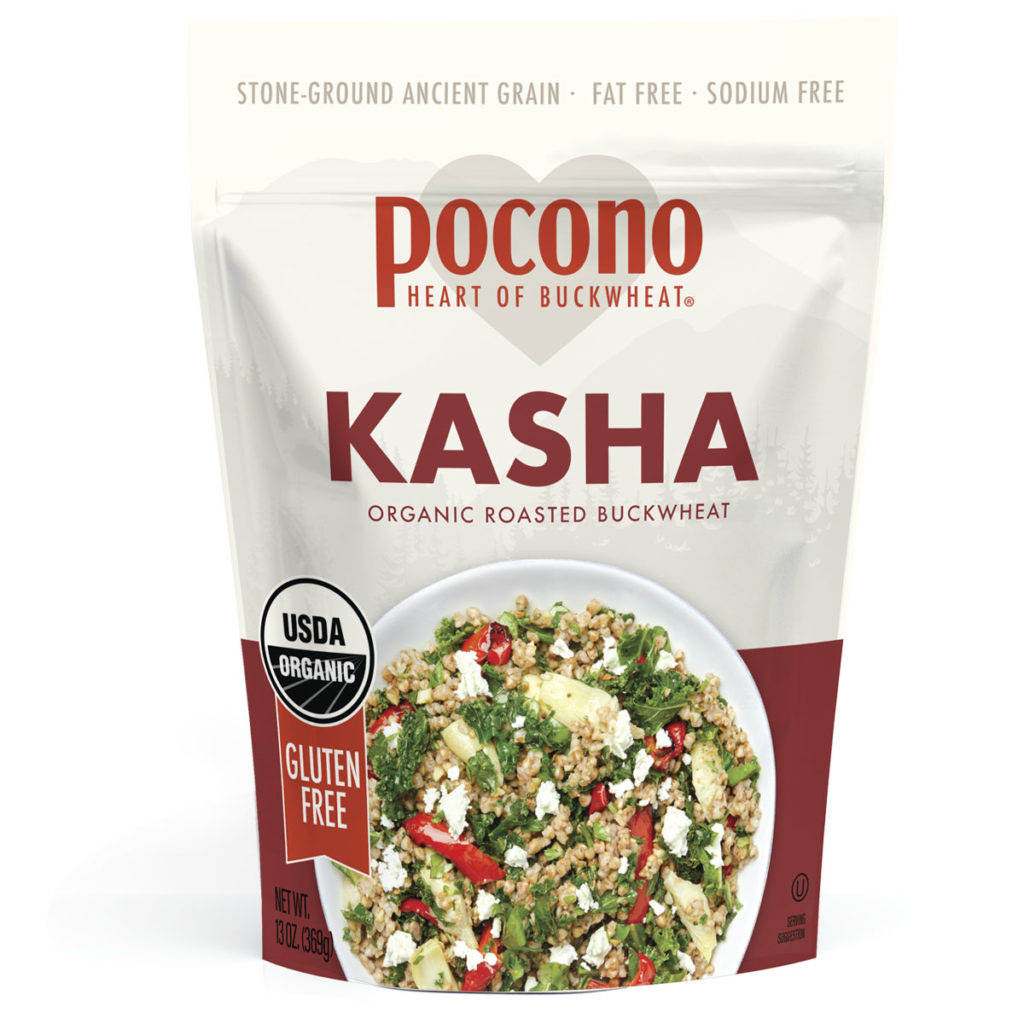 Pocono Kasha (Whole)
USDA Certified Organic Pocono Kasha is a delicious pantry staple made with 100% stone-ground organic buckwheat! Its nutty, bold and delicious flavor comes from dry roasting hearty buckwheat groats.
Kasha can be steamed, boiled or baked. Add kasha to any meal to enjoy its textured flavor. Plus, it's easy to cook and ready in 10 minutes!
About this item
• USDA Certified Organic
• Buckwheat sourced exclusively from North America
• Batch tested and verified gluten-free
• No preservatives
• No artificial ingredients
• Naturally non-GMO
• Deemed Climate Pledge Friendly and Compact by Design (Amazon)
• Milled in a certified food safe facility that does not process tree nuts, eggs, peanuts, tree-nuts, or dairy
• New resealable pouches keep product fresher even longer!
Ingredients
Organic Buckwheat.
Buckwheat is not ready-to-eat & must be thoroughly cooked before enjoying.
Nutritional Information
Available Sizes
13 oz. pouch
$5.20
6-pack case
$28.30