Since 1797, The Birkett Mills has focused on milling simple, healthy ingredients sourced from family farmers we've worked with for more than two centuries. We use traditional stone-grinding techniques to create a variety of delicious products all from the heart of buckwheat. So, what is buckwheat and why do we, and many around the world, adore it? Here's what you need to know about this superfood!
Not related to the wheat family at all – it's a fruit seed
Ancient grain first cultivated in Southeast Asia; now popular throughout North America, Europe and the Middle East
Gluten-free, perfect for those with wheat intolerance
Naturally Non-GMO – there's no such thing as genetically modified buckwheat
Heart healthy with no cholesterol
Easy to cook – done in 10 minutes
Short season crop, harvested in 90 days
As a cover crop, buckwheat suppresses weeds and benefits the soil
Buckwheat Seed
A gluten-free fruit seed, its triangular shaped outer hull (shell) protects the groat inside.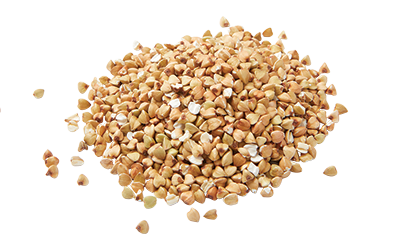 Buckwheat Groats
A groat is what remains after the outer black hull is removed. Groats are a delicious gluten-free alternative to rice, quinoa and other grains!
Kasha
Roasted buckwheat groats with a nutty, bold and textured flavor that can be milled whole or cracked into various sizes.
Cream of Buckwheat
A delicious hot cereal, made from cracked and polished groats, that's a perfect gluten-free alternative to oatmeal, porridge or cream of wheat!
Available Granulations for Groats & Kasha
With more than 220 years of grain milling experience, Birkett's stone-ground technique produces the following granulations in both organic and conventional products. Need custom milling? Just ask!
Whole
Coarse
Medium
Fine
Made from 100% stone-ground buckwheat, our buckwheat flours each have a unique, delicious flavor to meet your baking needs! Try it as a primary flour or combine it with traditional wheat flour to add a rich, nutty flavor.
Light Buckwheat Flour
Pure, delicate and nutritious. With the hulls completely removed, our lightest buckwheat flour is perfect for fluffy cookies, soba noodles and more!
Whole Buckwheat Flour
A whole grain, versatile buckwheat flour that adds a rich, distinctive flavor to your baking. Bake pancakes, crepes or a variety of dishes to your delight!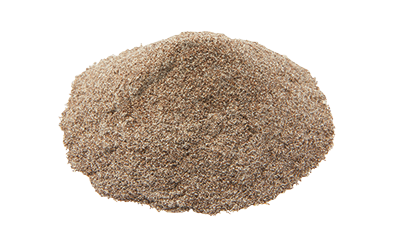 Dark Buckwheat Flour
Add a bold, earthy flavor to your baking with our darkest buckwheat flour. Create delightful buckwheat pancakes, or use it to darken other pastries.