The Birkett Mills is proud to offer a variety of organic products! Whether you're looking for delicious buckwheat or specialty wheat flour, we have organic options for consumers, wholesalers, retailers and more.
If you're a retail consumer, click below to start shopping now. Looking to purchase in bulk or wholesale? We sell products in 50 lb. bags, 2,000 lb. totes or truck loads. Call us at (315) 536-3311, we're happy to help!
All organic products are certified organic by NOFA-NY Certified Organic, LLC.
5 Organic Benefits to Know
Assurance: Government-backed regulation that ensures products are grown and processed without the use of toxic chemicals, antibiotics, and synthetic growth hormones
Good Health: Research has shown that organic foods are rich in nutrients and reduce exposure to toxins
Better Soil: Using compost, crop rotation, and other tools – organic farmers help reduce our carbon footprint and combat climate change
Clean Water: Using composted manure, crop rotation, and other natural materials – organic practices help protect ground water supplies and avoid runoff chemicals
Protect Biodiversity: Organic farmers use practices to preserve and protect natural habitats and ensure the short and long-term well-being of the Earth's inhabitants
Organic Buckwheat Product Guide
Buckwheat Seed
A gluten-free fruit seed, its triangular shaped outer hull (shell) protects the groat inside.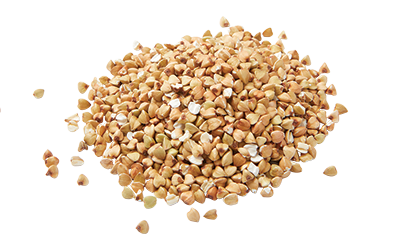 Buckwheat Groats
A groat is what remains after the outer black hull is removed. Groats are a delicious gluten-free alternative to rice, quinoa and other grains!
Kasha
Roasted buckwheat groats with a nutty, bold and textured flavor that can be milled whole or cracked into various sizes.
Cream of Buckwheat
A delicious hot cereal, made from cracked and polished groats, that's a perfect gluten-free alternative to oatmeal, porridge or cream of wheat!
Available Granulations for Groats & Kasha
With more than 220 years of grain milling experience, Birkett's stone-ground technique produces the following granulations in for organic buckwheat groats and kasha! Sizes and availability differ between retail, wholesale and others.
Whole
Coarse
Medium
Fine
Made from 100% stone-ground buckwheat, our buckwheat flours each have a unique, delicious flavor to meet your baking needs! Try it as a primary flour or combine it with traditional wheat flour to add a rich, nutty flavor.
Light Buckwheat Flour
Pure, delicate and nutritious. With the hulls completely removed, our lightest buckwheat flour is perfect for fluffy cookies, soba noodles and more!
Whole Buckwheat Flour
A whole grain, versatile buckwheat flour that adds a rich, distinctive flavor to your baking. Bake pancakes, crepes or a variety of dishes to your delight!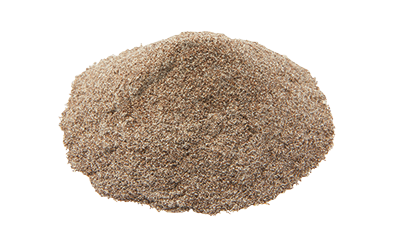 Dark Buckwheat Flour
Add a bold, earthy flavor to your baking with our darkest buckwheat flour. Create delightful buckwheat pancakes, or use it to darken other pastries.
Organic Specialty Wheat Flour Guide
It all starts with what grows in the soil. Our high quality, soft red winter wheat is sourced from family farms across New York, many that we've worked with for generations.
Everything is grown with care, pride and dedication. Once it's at the mill, we tap into 220 years of custom milling experience to produce delicious, unique specialty flours. Every baker's needs are different, so our millers use an artisanal, hands-on approach to finely mill to exact specifications, each and every time.
Pastry Flour
This unbleached pastry flour is perfect for chewy cookies, flaky pie crusts, delicious tender scones and more! To create such a versatile blend, the bran and germ are removed to give a lighter, more delicate textured flour.
Whole Wheat Graham Flour
Nutritious, versatile and the baker's flour of choice for whole wheat muffins, graham crackers or adding distinct flavor to whole grain breads. Since the wheat berry's natural elements all stay, the finished pastry has all of the nutritional benefits of whole wheat.